We have been at the coast this week with Doug and Vanessa. When we made arrangements for our trip I told Vanessa that I would give her sewing lessons and that we would shop for fabrics for my future niece's bedding. Well, I think I've pushed Vanessa into Project Mode and she is hooked on sewing.
I taught her to make a Drag Around blanket. We had trouble finding any ric rac on the coast that matched the fabric that she had picked so I taught her to make a ruffle. It was time consuming but completely worth it.
We also found fabric for the crib bedding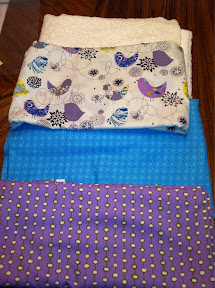 And quilt.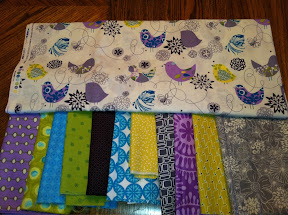 I will be sewing A LOT this summer and I'm so excited about it.
Lest you think that all we did was sew, we also went to the beach
And the park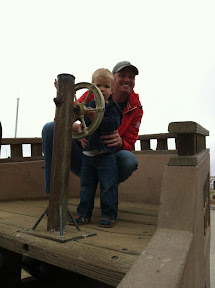 And the Children's Museum and Madonna Inn, but since our computer is not back yet I can't show you those pictures. Chef Doug also cooked some great meals for us and played a little guitar. All that to say, we had a great trip and I wish we had a teleporter so we could get together more often.