While I was back at work full time, we got a new couch. While I love our couch and how comfortable it is, I've been frustrated because I'd like to see some pops of color in the room.
Our curtains are from West Elm and the color is blue sage. I like the contrast between the blue and the wall color. (Notice the unsightly mom jean jumper colored chair in the corner.
Phil named it.
It's not really working for me.)
Here are the pillows I picked up at Target. I really like them, but I would also like to see some warmer colors in the room.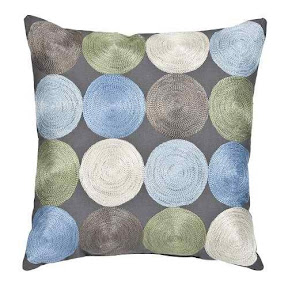 I found this rug on West Elm and would really like this to be the color palette but I don't know how to put it in place.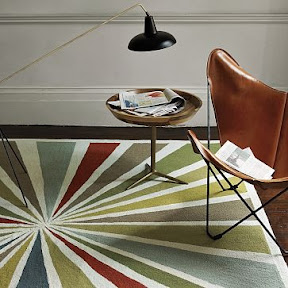 I find myself drawn to the color palette in the photos below but I'm not sure how to translate this into my room. Any ideas? Any fabric that you've seen lately that would work?